Courses & Programs Focus on
~ Integrating Psychedelic Experiences ~
~ Healing Traumatic Pasts ~
~ Alleviating Depression & Anxiety ~
~ Rerouting Neural Pathways for Neuroplasticity ~
~ Sacred Geometry & Meditation ~
~ Therapeutic Artistic Modalities ~
~ Shadow Work ~
~ Inner Child Work ~
~ Healing Attachment Styles ~


Within the programs and courses I offer here, you will be
supported in
learning tools and techniques to create & embody
Inner Growth & Mental Wellbeing
Using Evidence Based
Trauma-Informed
Art Therapy
techniques that incorporate
Transpersonal Psychology,
Mindfulness, Meditation &
Somatic Approaches
to Healing.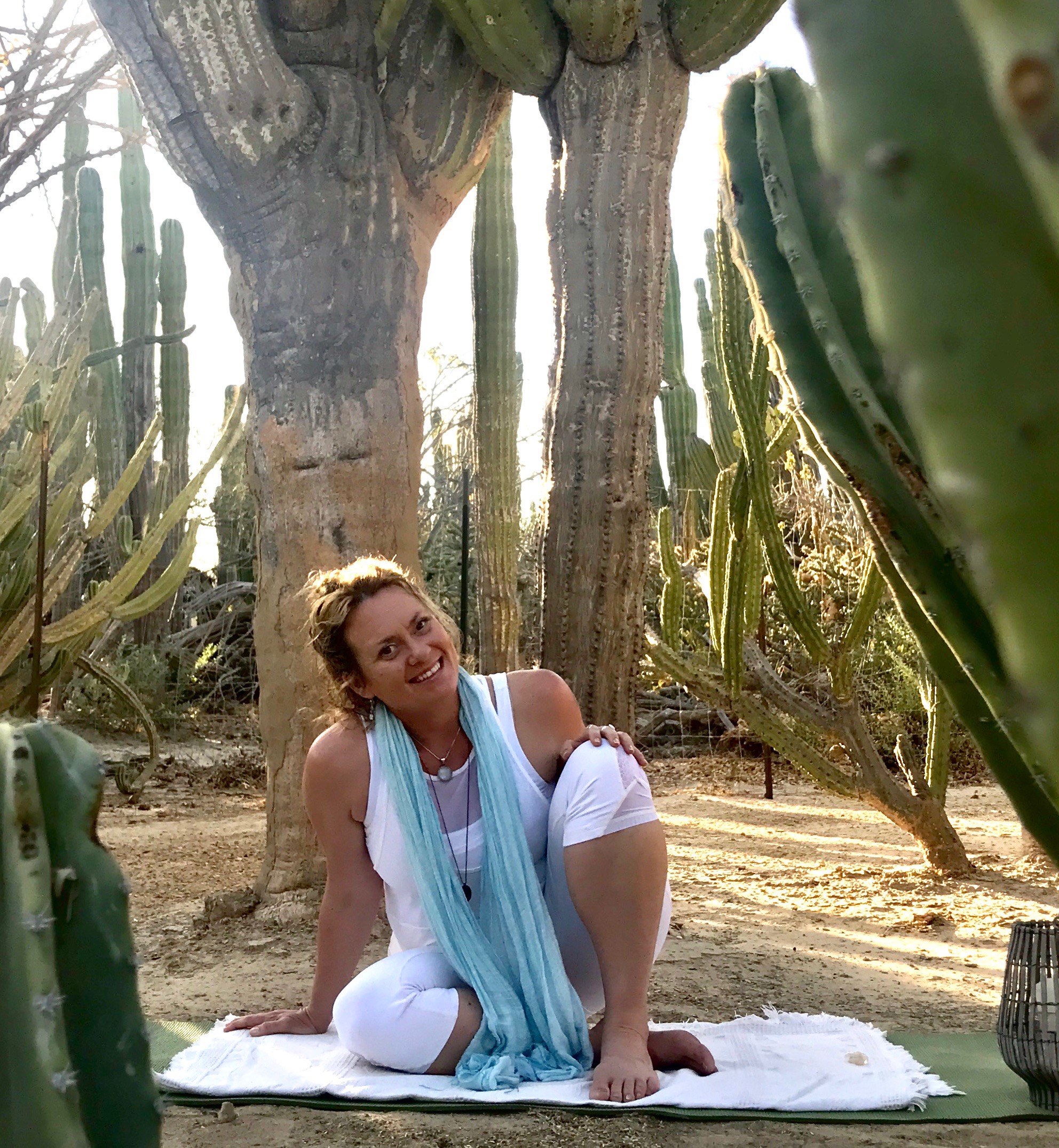 Hi, I'm Charmaine Husum, Helping others find a personalized route to healing through trauma informed art psychotherapy, mindfulness and body focused approaches is the foundation of my work. 
Some of my specific programs work with Anxiety & Depression, Post-Psychedelic Integration, Learning Sacred Geometry and Removing Creative Blocks. 
The areas I specialize in are working with trauma, symptoms of PTSD and C-PTSD, Autism, depression, anxiety, eating disorders, suicidality, addiction and other mental health symptoms.
Using art in session allows you to work from an unconscious place, allowing whatever is present to move to the surface. Feelings from within the body and mind move into the art in front of you. Once feelings are represented outside of the body, we are able to take a better look at issues with a different perspective to effect lasting changes in the mind and body.
Charmaine has been an integral part of my healing journey. Her workshops are truly transformational. She facilitates a unique opportunity to dig deep in a safe and supportive environment. I find it is difficult to do all of our healing work alone. Feeling supported, heard, seen and lifted up by others who've experienced trauma and pain can be incredibly beneficial.
Combining art and breathwork is so powerful. It brings us fully into the present moment and pulls us out of the fight or flight mode so many of us live in constantly.
I am so grateful for Charmaine. She has honestly been such a gift and I can't wait to attend more classes to continue on life's never ending journey of healing and self discovery. It is a beautiful thing!!!
Caitlyn Dixon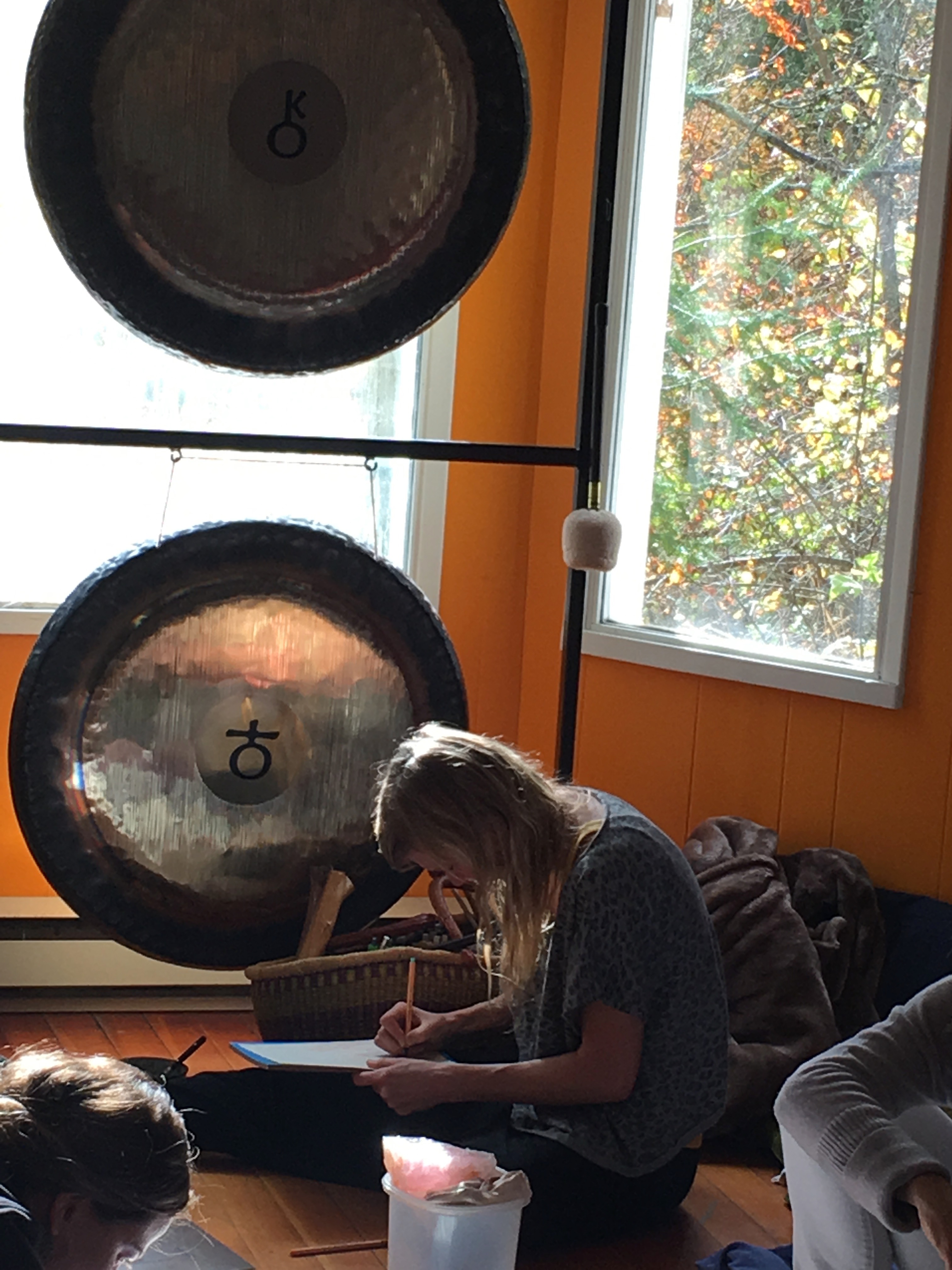 After my experience in Peru using plant medicines, I was unsure of how to make changes that I knew I needed. After taking Charmaine's three stage Psychedelic Integration Program, I was able to make lasting changes to my life. I am forever grateful!! Thank you, (Donna R, Psychedelic Integration Graduate)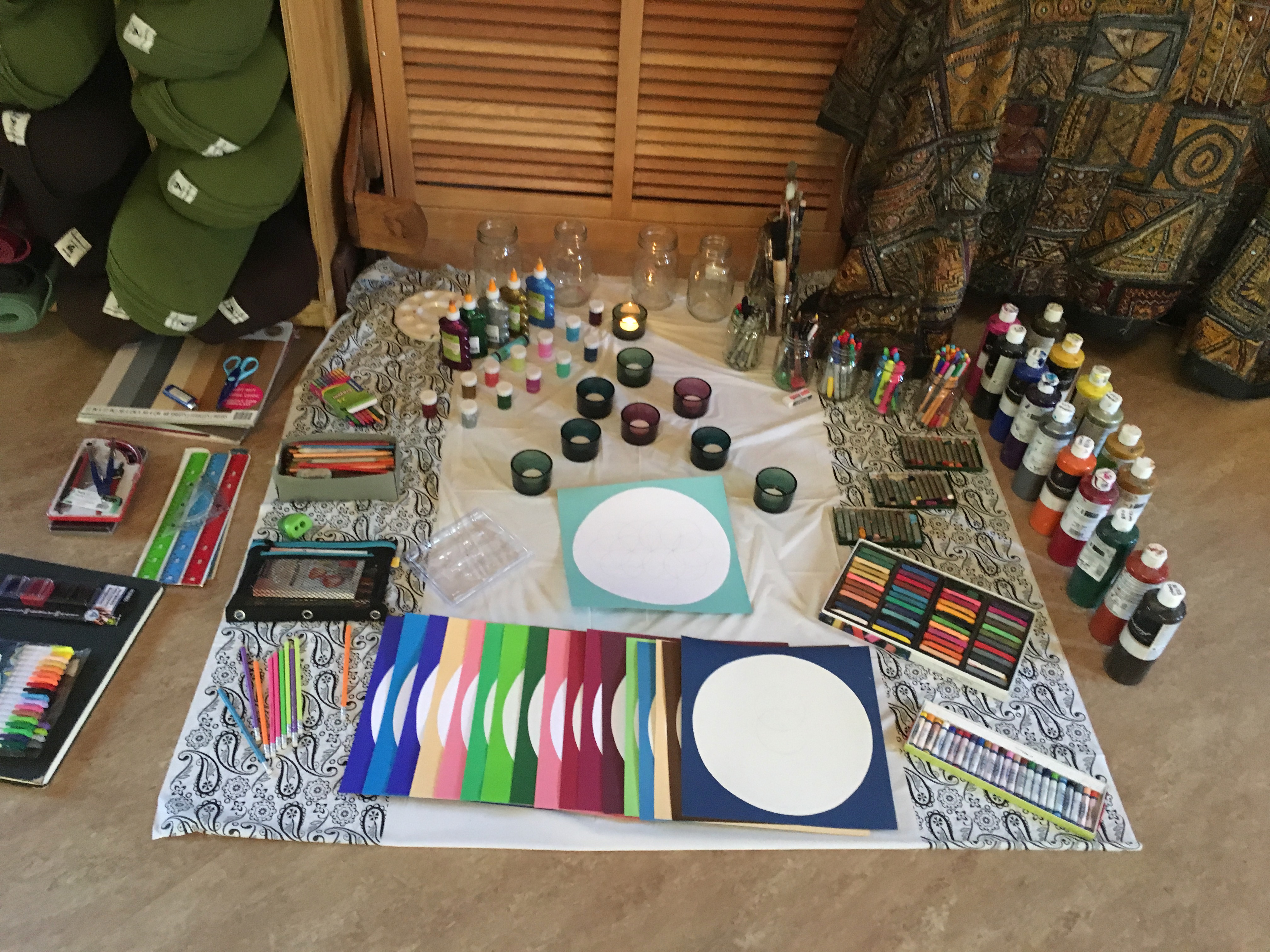 What a powerful experience!! I had no idea how using art in therapy could change my relationship to past traumas that resulted in the years of depression. I now feel that I have internal tools I can lean on to support me through difficult times. (Samantha, Toronto, ON)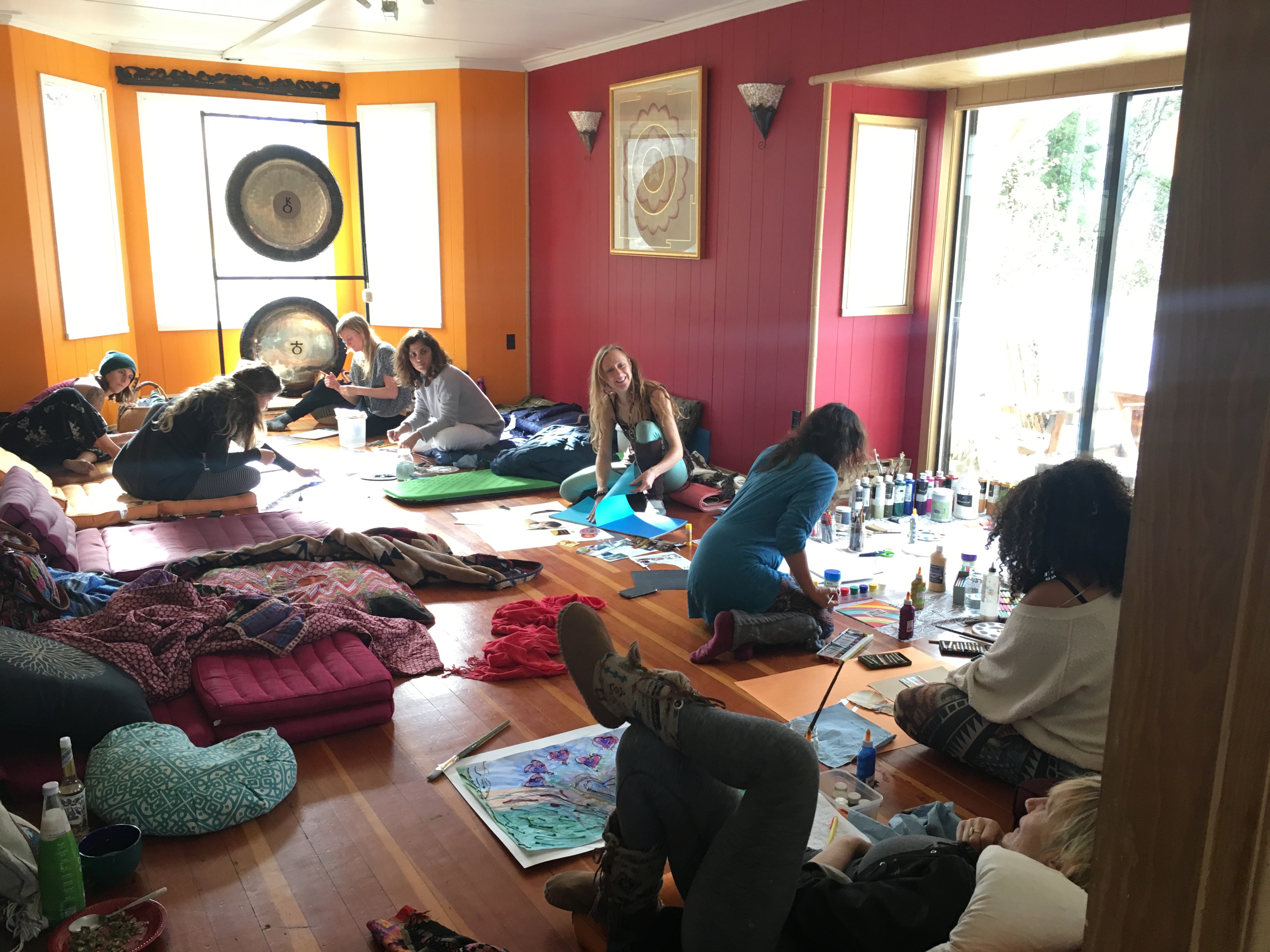 Unlike any Therapy I Have Had

Charmaine's approach to therapy created the safety I needed to move beyond what had been standing in my way of living life. I loved her courses and our individual sessions together. Meeting online made it easy to connect from the privacy of my own home. I fully recommend her services. (Jensa Ludwig, Hamburg, Germany)


Frequently Asked Questions


Q. How long do I have access to this Program?
You Will have a year from the date purchased to access your course so you are able to complete at your own pace.


Q. What if it I don't like it after I purchase?
I believe that these stages of healing WORK, I have taken them myself and believe in their power. But we are all different. If you feel a course is not a fit, I will gladly refund you purchase within 14 days of giving it a try.


Q. I'm a Therapist and would like to share this content with my clients.
You are Welcome to share what you learn from this program with your clients! If you feel a client may be supported to take this journey on their own, my affiliate program give a discount to your clients, a referral fee to you or a donation to many of the indigenous charities I support both in Peru, Mexico, or another of your choosing.


Q. I see that the Pre Sale Version of the Psychedelic Integration Program includes one counselling support session. Can I book book more if I need more support?
Yes, click here to learn more and connect for a private individual art therapy and counselling session to help support you on your journey.
Q. My bundle includes a private Therapy Session. How do I schedule my appointment?
Upon purchasing a bundle that includes a private one to one session, you'll receive further instructions on how to book a time for your appointment.
Q. I'd love to take a course or program but am having financial hardships.
Life can be difficult. If you are needing extra support to afford this program, send me an email at [email protected] and I will be happy to accommodate.


Check your inbox to confirm your subscription
By Enrolling in this Program, You are Agreeing to Our Disclaimer & Informed Consent
DISCLAIMER: SOME OF THESE COURSES AND PROGRAMS USE A HARM-REDUCTION APPROACH TO PSYCHEDELIC HEALING AND IN NO WAY PROMOTE, CONDONE, OR FACILITATE ILLEGAL ACTIVITY. ALTHOUGH WE ARE IN A PSYCHEDELIC REVOLUTION WITH CLINICAL TRIALS BEING CONDUCTED AROUND THE WORLD, PLEASE BE AWARE THAT PSYCHEDELIC SUBSTANCES STILL REMAIN ILLEGAL IN MANY COUNTRIES.
THE PROGRAMS OFFERED ARE INTENDED TO SUPPORT YOU ON YOUR JOURNEY TOWARDS INTEGRATION AND IS NOT INTENDED TO REPLACE MEDICAL INTERVENTION.
BY ENROLLING INTO THIS PROGRAM, YOU ARE AGREEING THAT CHARMAINE HUSUM AT CENTRE OF THE HEART TAKES NO RESPONSIBILITIES FOR YOUR ACTIONS.
INFORMED CONSENT
PLEASE BE AWARE THAT THIS COURSE IS FOR EDUCATIONAL PURPOSES ONLY. THIS IS NOT A SUBSTITUTE FOR TRADITIONAL PSYCHOTHERAPY OR MEDICINE. THIS COURSE IS DESIGNED TO PROVIDE EDUCATION FROM OUR PERSONAL AND PROFESSIONAL EXPERIENCES BY STRENGTHENING INNER TOOLS FOR LASTING HEALING TO TAKE EFFECT. IF YOU ARE EXPERIENCING SIGNIFICANT ISSUES, PLEASE SEEK MEDICAL ATTENTION.
LIMITATIONS OF COURSE
THE EXERCISES IN THIS COURSE ARE ORIENTED TOWARDS PERSONAL AND SPIRITUAL DEVELOPMENT. THE TECHNIQUES OR MODALITIES ARE IN NO WAY A REPLACEMENT FOR TRADITIONAL THERAPY BUT MEANT TO SUPPORT YOU ON YOUR JOURNEY. MUCH OF THE INFORMATION IN THIS COURSE COULD BE APPLIED TO YOUR ON-GOING THERAPY, IF YOU ARE CURRENTLY UTILIZING MENTAL HEALTH SERVICES. IF YOU ARE NEEDING ADDITIONAL SUPPORT, PLEASE REACH OUT FOR INDIVIDUAL PRIVATE COUNSELLING SESSIONS



By enrolling in this course, you are agreeing that you understand the purpose and limitations of these courses.
Looking forward to taking this journey with you!